Searching for small business ideas for mums? Home businesses that can work around your family commitments?
Well, you're not alone.
With advancements in technology and the digital world, it's now easier than ever to work from home, be a freelancer, or even start your own business.
Having a home business not only lets you step off the corporate ladder, but it also gives you the freedom and flexibility to set your own hours to suit your lifestyle and cut down on transport time and costs – you can even claim tax back on home business expenses such as power and phone bills.
Setting up a home business is an excellent choice for parents of young children.
Instead of forking out for daycare which is barely covered by your salary, you can fit your schedule around the needs of your household, spend more time with your family, and still have a fulfilling career.
Case in point: I'm making more from my websites now than I did in my corporate career and I only work 20 hours a week – from home.
Whether you desire the freedom of working online – where you can take your laptop "office" anywhere you go or want to set up a home-based business, there are virtually endless options to make your dream a reality.
Here, we take a look at some ideas to get you started.
Small Business Ideas: Digital Careers
There has been a massive boom in the popularity of the digital nomad lifestyle over the last few years, as people are able to become mobile and make money on the go.
There's no reason why you can't be a "digital nomad" and live the laptop lifestyle from your home with your kids around.
The benefits are that you can do the job anywhere – a local café, park, or beach, waiting for a doctor's appointment or from the comfort of your own couch.
The beauty of many of these business ideas is that if you don't already have the skills, there are countless online work-from-home courses you can take to learn them, many of which are free.
The areas listed below are all increasing in popularity, so even if you start your business with only you fulfilling the tasks, there is potential for rapid growth if your business grows well – you could see yourself managing a team of people offering the services below.
Set up your own business according to your skills – by all means, if you are a graphic designer or web developer, go for it along these lines.
But if you have little to no formal training, you can still create a successful business offering support skills online such as:
1. Copywriting/Editing
If you're a natural writer with an eye for proper spelling and grammar, you can set up as a copywriter or editor – essentially, copywriters write content for a variety of sources, including websites, blogs, product reviews, marketing material and more.
Editors are often responsible for organising content and ensuring everything is relevant and error-free.
Read more: How to get your first writing job on Upwork
2. Virtual Assistant
Many busy professionals seek VA services to help with their day-to-day business.
In fact, working as a virtual assistant was the first online job I had.
It's a wonderful way to maximise existing relationships and grow your skills without too much upfront investment.
You may be scheduling appointments, replying to emails, taking customer calls, writing documents, managing social media and marketing or simple data entry.
Check out our monster guide on how to become a virtual assistant.
3. Blogging
It would be remiss of me not to mention blogging as a serious money-maker for stay at home parents.
In June 2019, I made over $11,000USD from blogging and average between 6-10k per month.
Converting that to New Zealand dollars gives me a very healthy salary.
The best part about blogging for profit is that you get to connect with people who share your worldview.
I'm writing this post here to parents who want to stay home with their kids and still earn money because I think it's hugely important for us to have the opportunity to contribute to the family finances if we want to.
If you're reading this, you are my people!
I also loved working before I had kids and have always had success in the workplace.
Becoming a stay-at-home mum really caused me to question my self-worth because I no longer had external validation from management telling me I was doing a good job.
Blogging has given me all I missed from the workplace (a network of friends, a healthy pay packet, travel opportunities) without the grind of annual reviews and a 1-hour commute.
If you like writing and are prepared to invest in your skills, I highly recommend blogging as the perfect small business for mums.
These blogging courses are the ones I recommend to grow your skills into a blogger who makes bank.
Read more: How to Make Money with a Blog for Beginners
4. Transcriptionist
Literally, all you need is a computer, a fast typing speed and a good grasp of English!
Here are a few more popular ideas for starting an at-home digital-based business:
Website design
Social media manager
SEO Expert
Financial Planner
Accountant
Translator
(more ideas here)

Businesses in your own home
Don't fancy spending your days stuck to a computer screen?
No problem; if you have some space in your home, you may be inspired by some of the following ideas.
5. Home pet-care
Love animals and have some extra outdoor space in your home?
How about a doggy daycare, cattery, or pet grooming business?
Most animal lovers get the guilts leaving their beloved fur babies home alone and many are more than willing to pay to have them well cared for while they are at the office or on holiday.
6. Hairdressing/Stylist
If you've got skills involving makeup or hairdressing, transform a room in your house into an at-home salon and offer a variety of hair and/or makeup services.
This is an easy one to make portable if it suits your schedule.
7. Holistic Services
Massage, healing, reiki, yoga, natural therapies, homoeopathy, herbalism, aromatherapy – all these areas of "alternative" or traditional healing are hugely popular and easy to run from your own home – or deck out a van and hit the road with your skills.
If this is something that appeals to you, invest in some professional training and convert your spare room into a haven of healing.
8. Childcare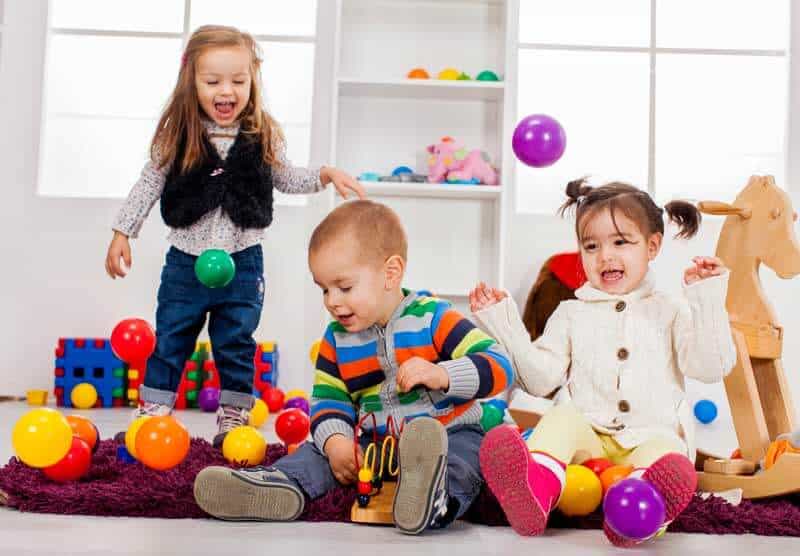 If you're already looking after your own littles at home, why not consider adding a few to the bunch?
Although you'll need to consider licenses and legal requirements, this is a fantastic option if you have the space to convert your home into a fun and friendly daycare option for infants and toddlers – if your time is limited, you can even look into after-school care options for a few hours during the week.
Consider what other skills you have or things you find enjoyable that can be turned into a small business, such as:
Personal Training
Sewing services/Dressmaking
Cook/Baker
Cake-maker/designer
Gift basket service
Florist
Music teacher
Online English Language tutor
Photographer
Mobile Businesses
9. Cleaning
Cleaning is one of the most popular small business ideas for mums.
This is because it requires little to no professional training. Set yourself up as a cleaner, either for homes or businesses.
Invest in the equipment, and you can start off as a one-person team, working only the hours that suit you, with the potential for exponential growth.
10. Gardening and landscaping
Do you love being outdoors and have a bit of a green thumb?
Offer your services as a gardener or get creative with landscape design if that's up your alley.
You can work as little or as much as you want, starting with small jobs and expanding to a full-on team of professionals over time.
It's the ideal stay-at-home dad job!
11. Event planning
Ideal for the natural-born organiser, and let's face it, most parents are adept at juggling a dozen tasks at once, making lists and time management.
Becoming a wedding or event planner utilises all these skills and only requires research, building relationships with vendors, and marketing your business well.
Like it? Pin it for later