When it comes to free samples, NZers are totally on board.
Who doesn't love free stuff? The chance to try something new – or enjoy something you already like – without any cost is a rare treat.
The highlight of anyone's visit to the supermarket is stumbling across the in-house taste testers, and who doesn't love going to an event and scoring a free goodie bag!?
With the cost of living soaring, we're always looking for ways to save money.
Free samples are an excellent way to try out new products to see if they're a right fit for you or score some new bits and pieces, saving your hard-earned cash.
Many businesses are looking for people to sample their offerings in exchange for feedback or want to whet your appetite for their goods with a teaser or two.
So where are they all hiding? And how can you get your hands on some free samples?
Want to try product testing? A product tester can try and keep new products in exchange for feedback. Read our guide to product testing here
16 Places to Get Free Samples in New Zealand in 2023
We've scoured the internet and found a range of free samples you can enjoy in New Zealand.
So, jump online, and let the goodies come to you!
Remember that although the products are free, you will often have to cover the cost of postage and handling, so make sure you're requesting something you want to make it worth the cost.
Entertainment
Amazon's Prime Video offers a free one-week trial using this link.
At $8 a month, this streaming service is a solid option, and I actually prefer it to Netflix. It's definitely worth checking out.
Health and Beauty
With so many products out there for every use under the sun, it certainly helps to be able to try some of them out before you part with your cash. Here are a few great freebies to get you started.
For only $2 to cover postage, you can receive a 5g tube of this award-winning toothpaste that claims to prevent morning breath (with the bonus of being cruelty-free.) While stocks last.
In need of hydration? Get a free sample starter pack of the PURE Electrolyte Hydration Range (one pack only per customer and shipping charges may apply.)
There's a range of flavours to choose from, and the product is free of nasties like added colours, gluten, and preservatives. It's also vegan-friendly.
Experience the healing power of New Zealand Manuka honey.
For only $1.95 shipping fee, you get a 4gm sample of this skincare ointment which can resolve a host of issues.
Although not technically without a catch, we still think these free samples are a great deal.
Order anything (no minimum amount required) from this gorgeous, sustainable, natural range, and you can get three free samples with free shipping!
Join up to be a myNIVEA VIP and you can get free product samples.
Pet Food

While most dogs chow down on literally anything, there is the odd precious pooch that turns his nose up at that fancy food you just spent half your salary on.
And let's not get started on those fussy felines.
Luckily, there are plenty of pet food brands that are practically throwing samples your way.
If you're into your alternative pets like fish or reptiles, grab yourself a sample from this NZ-owned and-operated small business.
You must sign up for the 21-day program to get a free 150g sample of cat food.
But you'll also score other freebies like health evaluations, weekly emails, and articles and tips.
Butch rolls aren't just for dogs. They have fancy Premium Formulations (PF5) for cats too.
Fill in your details to get a voucher for a free PF5 roll. Take a look at the Butch White Label for dogs, too.
You can also get a free sample of this product created to sensitive canines.
Baby products
When you're having a baby, free samples can be a lifesaver for your budget. Every parent knows that baby stuff is expensive!
The last thing you want is to waste money buying food, nappies, or skincare products that aren't a good match for your little one.
Be smart and get hold of some of the best free baby samples NZ companies have to offer before investing your hard-earned money.
When it comes to free nappy samples, NZ options are limited. Most charge at least a few dollars for a sample pack. Not Treasures! Claim a free 3-pack of Newborn nappies from Treasures.
Only for infants over 12 months you can get a single-serve sachet of Anmum Pedia Pro3 to try.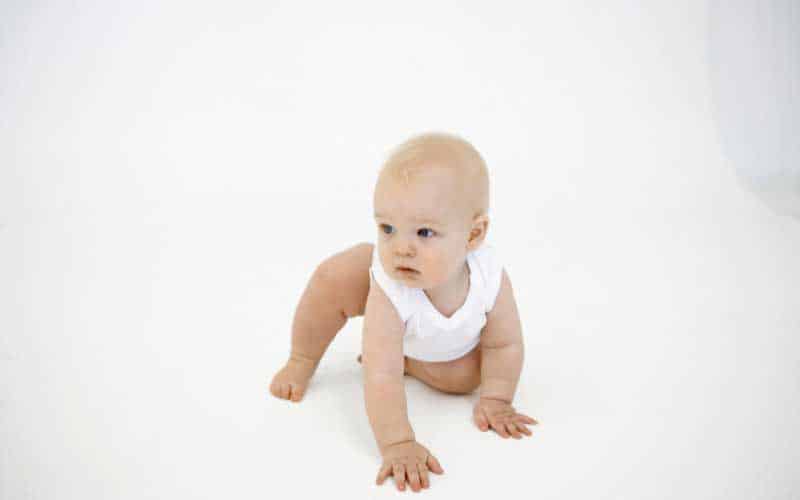 This cute NZ company makes excellent organic-certified skincare products for little ones.
To ensure the products are right for your baby, they offer a maximum of two free samples.
You can choose from Baby Moisturiser, Baby Wash, Baby Oil and Organic Insect Repellent.
They also offer Baby Balm and SPF50 sunscreen but were out of samples at the time of writing.
Women's Products
Have you ever heard of the pink tax?
This refers to the unfortunate fact that many products aimed at women are far more expensive than those for men.
And let's not even talk about the insane price of sanitary products!
Score a free sample pack of pads, tampons or liners to try; you get to choose which products you'd like to receive, but the freebies are limited to four samples per household every year.
Try out some of the Poise products with a free starter pack, which includes three different liners and pads.
15. Sample Boxes
Perhaps you have a friend who has received a box packed full of awesome products for FREE, with the only requirement being some feedback in return.
A few years back, getting free sample boxes NZ-wide wasn't an issue, however, most of them appear to have fizzled out.
The only one currently in action is Blackbox.
How does it work? You fill out a profile, and if a product comes up to match you, you'll go into the draw to receive a black box full of goodies. Offerings can range from food, beauty products, health care, drinks and more.
Sadly, there are no free memberships left in NZ for this scheme. While you can sign up for a silver membership ($38 per year) which guarantees you at least one black box per year, it can't be classified as a "free sample."
But do keep an eye on this website in case free memberships open up again.
And if you have any friends or family in Australia, let them know about it because they're currently looking for people to sign up for free across the ditch!
So there you have it! Take advantage of the opportunities for free samples we've outlined, and you'll be able to feed your pet and try out some new products for yourself.
At worst, it'll make checking the mail every day that much more exciting; at best, you'll save some money and find some great New Zealand-made products.
16. Survey Sites
Lots of paid survey sites offer options to test and try products. It's an excellent way to get free stuff you might not usually try.
We recommend joining sites like Opinion World, Octopus Group and Valued Opinions.
There is more information about the top options for survey sites in New Zealand in this post.
Related guides: