Saving money in New Zealand can be a hard slog.
Our cost of living is high and if you're renting, it just keeps increasing.
But fear not, I am here to let you in on my best money-saving tips so you can stash a few bob away for a rainy day and reduce financial stress.
23 Money-Saving Tips NZers Need To Know
1. Weekly meal plan
Meal planning is THE best way to reduce your grocery bill. We try really hard to plan each night's meal and do the grocery shopping around that.
Breakfast is always the same, and packed lunches are similar too – so the evening meal is the only one we really need to plan for. You can find my best meal-planning tips here.
2. Take surveys on Opinion World
Opinion World is my favourite Kiwi survey site as the surveys are frequent and payment is reliable.
I use the gift cards I get from taking paid surveys for presents which saves me a lot of cash. Join Opinion World here.
More of my fave New Zealand survey sites here
3. Install the Libby app for free ebooks from the library
If you have an iPad or tablet, you can download the free Overdrive or Libby app and 'borrow' ebooks from your local library for free.
This even works if you are on holiday overseas.
Seriously – disconnect that one-click purchase setting on Kindle and head to your local library to save some big bucks!
4. Join cashback sites before you buy anything online
Some people are surprised to learn that we now have cashback sites in New Zealand.
I mostly use them for Countdown but also for booking with online travel agents like Expedia and Hotels.com, plus Book Depository and AliExpress.
The main websites I use are:
It's definitely worth joining these cashback websites. Check out my video below on how I use cashback sites at Countdown.
5. Price check everything on Pricespy
Before you purchase any major appliance or item online, check Pricespy to make sure you're getting the best deal.
6. Compare your power at Powerswitch
You might be able to save hundreds of dollars each year simply by switching power companies. You can check at Consumer Powerswitch.
If Electric Kiwi is one of the best options for saving you money, use my Electric Kiwi refer a friend code to get $50 FREE (I will too – here's the link: Get $50 FREE when joining Electric Kiwi>>
7. 2 degrees data clock
If you're a 2 degrees customer you need to download a very cool app called Data Clock. The app offers cheap or often free data hours or packages for when you need more.
I found this super helpful when we were on holidays recently with the kids and the motel had limited wifi (as so many NZ motels do).
I was able to get a free hour via Data clock and hotspot the iPad through my mobile so the kids could watch a show on Netflix.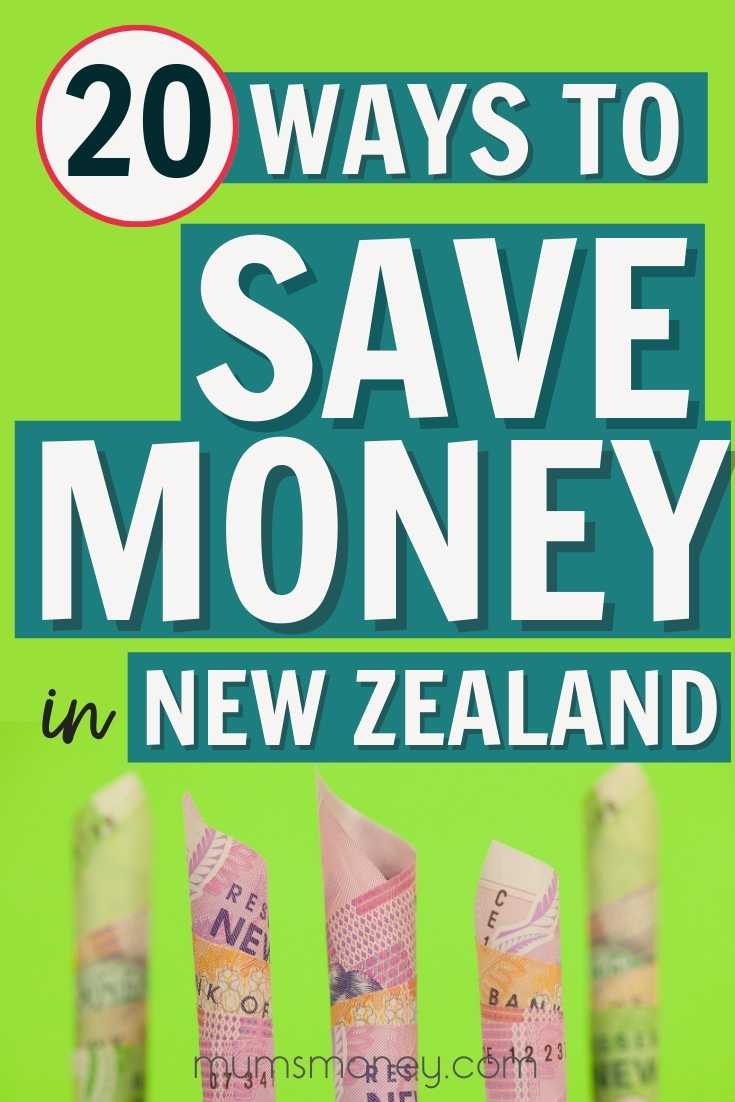 8. Download the WINZ cookbook
For some really good and cheap family recipes, you need to check out 'The Great Little Cookbook'.
The Great Little Cookbook was created by staff on the frontline of social services in New Zealand; it's a very back-to-basics cookbook with excellent tips on reducing grocery spend.
It's available as a PDF download here.
9. Make a plan to get out of debt
There are tons of services where you can get help with debt in New Zealand. This list of organisations is an excellent place to start.
10. Quit the gym and get online
How often do you actually use your gym membership?
I loved going to the gym but by the time my husband got home from work and I got to the gym, did my workout and had a shower, it was almost the kids' bedtime. It took a lot of time!
I'm so happy I found Move it Mama, an online High-Intensity Interval Training program run via Facebook Live.
Lisa is a Kiwi and offers her awesome program for just $10/month. Plus I can do it anytime I want and the kids join in.
It takes just 20 minutes and I'm done. I've never felt better and I'm saving over $50/month compared to a gym membership.
11. Drive less
Check out those petrol prices – ouch! Needless to say, walking or cycling as much as possible is a great way to save money and clear your head.
I'm now committed to walking or biking to school when it's not raining. The kids are used to it now and it's an enjoyable way to chat about the day without the stress of being in a car.
12. Join a veggie co-op
Joining a fruit and vegetable co-op can save you a lot of money on your weekly shopping bill.
I've found we only needed to purchase every fortnight as there was so much fruit and veggie in the bags.
Find your local veggie co-op here
13. Declutter your home
Decluttering your home can actually save you money and time. Think about how much time you'd save each morning if you had a capsule wardrobe.
What about how much you could make by selling the stuff you don't use anymore.
Not to mention not needing to buy something again because you can't find it!
Check out these decluttering tips to get started.
14. Double-glazing effect on the cheap
If you have old wooden single glazed windows, install the Duck or 3m window film for a cheap double glazing effect.
It costs around $40 to do my whole house for the winter but compared to 20k on new double glazing, it's nothing.
The 3m stuff is available at Mitre 10.
15. Have a birthday freebie bonanza
Did you know there are loads of places in New Zealand that'll give you free stuff on your birthday?
Check out this list of birthday freebies.
Plan it right and you could have free coffee, meals and some serious shopping discounts.
16. Search for coupon codes before purchasing anything
Always search for coupon codes before you make a purchase.
I've found this the best way to save on things like travel insurance, Countdown online delivery fees and more.
17. Start a new hobby
Starting a hobby can save you a heap of cash.
It'll give you something to occupy your spare time and an outlet for stress (which might usually be spent going to the mall or a bar).
Check out these great low cost or profitable hobby ideas!
18. Automate a small amount to an 'untouchable' savings account
If you can afford to buy coffee or a takeaway once a week, you can afford to save.
Set up an automatic payment for $5 week to a savings account on the day your pay comes in.
You won't notice it has gone and it'll add up quickly.
Increase the weekly transfer amount as you can, even $2 incremental raises make a huge difference to your total savings balance
19. Always get your maximum KiwiSaver contribution
Say what you will about KiwiSaver, but there's nowhere else you'll get a guaranteed 50% return on your money.
Make sure you contribute the minimum $1042 to your KiwiSaver balance each year to ensure you get the full member tax credit of $521.
More details here.
20. Do a spending freeze
A spending freeze is a great way to reset your budget.
You can choose to freeze only certain expenses so you can hone your focus on one area.
I like to freeze all non-essential expenses for a 14-day period and see how I feel afterwards.
These kinds of challenges keep my money-saving skills fresh.
21. Get free samples
If you're interested in trying a new product, you might be entitled to a free sample.
Check out this list of places to get free samples in New Zealand.
22. Build a gift card stash
Building a stash of gift cards for presents or essentials is a smart strategy. You can earn free gift cards from participating in surveys, answering polls, downloading software and more.
Here are ten ideas to get you started: 10 Easy Ways to Earn Free Gift Cards in New Zealand
23. Claim Your Unclaimed Money
When a bank other institution like an insurance company holds money and has been unable to contact or locate the owner for 5 years – it is treated as unclaimed money which is then transferred to Inland Revenue for safekeeping.
You can check if you are owed any unclaimed money on the IRD website.
Check out our handy guide here: How to Claim Unclaimed Money with IRD
Saving money in one of the highest cost-of-living countries in the world is no easy task, but us Kiwis are a resourceful bunch.
I hope these simple savings ideas have got your mind ticking over.
Related: